Beblum Car Seat 1-to-1 Exchange Programme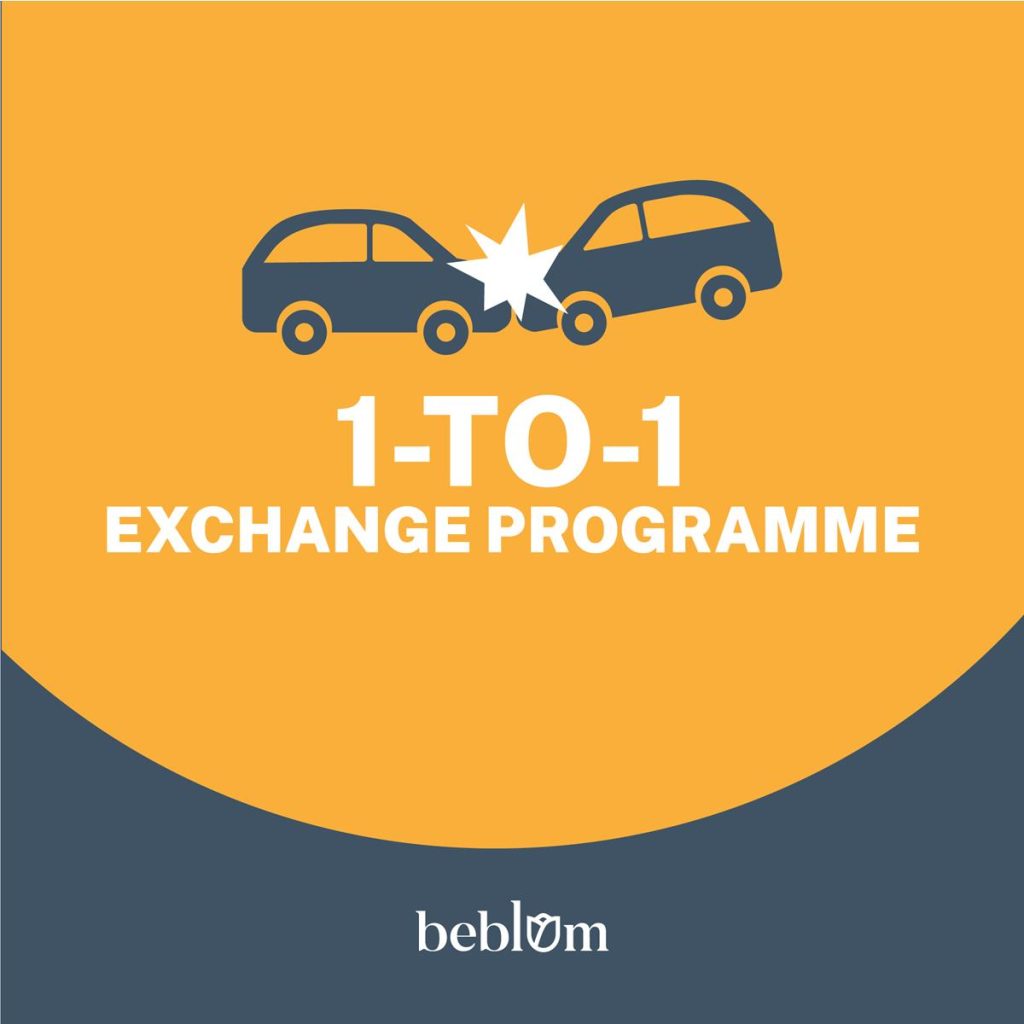 Terms & Conditions
1. The exchange programme is applicable only to Beblum car seats sold or distributed under Baby's Hyperstore Pte Ltd. 
2. Only selected Beblum car seat models qualify for the programme – Nado O6, Nado O7, Nado O10 and Gamma.
3. The exchange programme is limited to ONE TIME entitlement, within the warranty period. 
4. Proof of accident and crashed car seat shall be brought down to Baby's Hyperstore within 7 days from date of police report. Late submission will not be entertained.
5. The replacement car seat will be issued within 7 days upon receiving date of full set of required documents, pictures and crashed car seat. 
6. Replacement car seat is to be self-collected at the office within 7 days upon notification of replacement ready date.
7. The replacement will include only the frame of the car seat without the fabric cover. Customers are to re-use existing car seat fabric cover.
8. For discontinued car seat model, an equivalent value car seat will be issued.  
9. Car seat which is not within the warranty period will not qualify for the exchange programme. 
10. Baby's Hyperstore reserves the rights to change, amend, cancel or remove the 1-to-1 Crashed Exchange Programme at any time without prior notice.