Babies develop best when they feel safe and they are in close connection with their parents. At Umee we support parents in this task with a range of innovative baby bottles and accessories that are easy to use and pleasant for the eye.

With love from Amsterdam, The Umee team.
Stylish &
Versatile Design
Fits well in any environment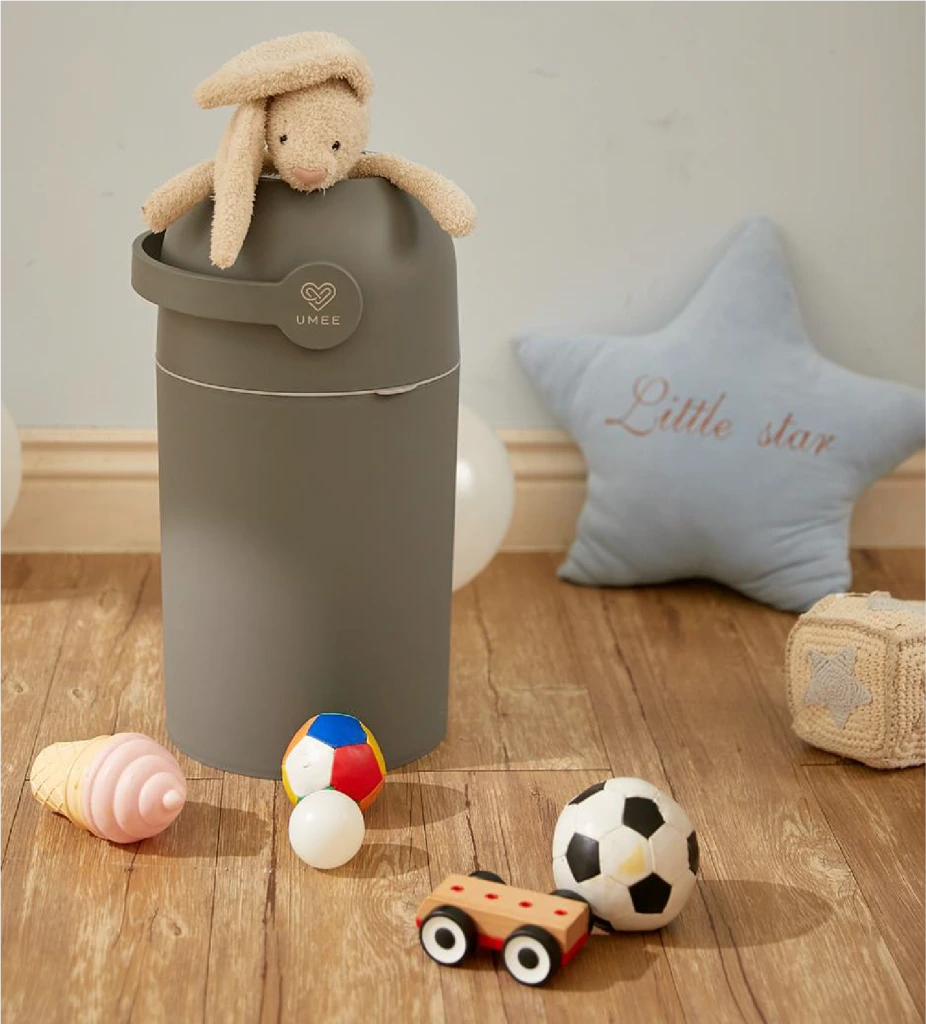 This patented Odourless Diaper Pail is a strong recommendation to avoid all diaper smell, germs and bacteria inside your baby room or living space.